Don't Let Poor Accounting Hold Your Business Back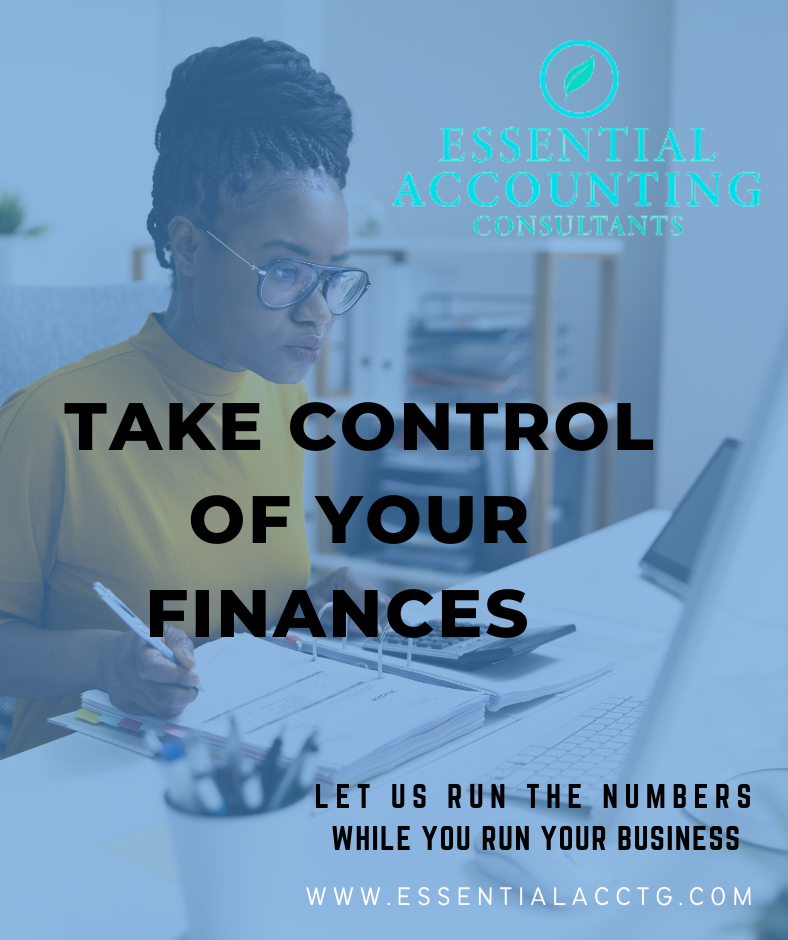 It's Essential to Make Your Essentials Account: Why Proper Accounting is Crucial for Your Business
Managing your finances can be daunting as a small business owner. However, neglecting proper accounting can lead to costly mistakes, missed opportunities, and even business failure. At Essential Accounting Consultants, we understand the importance of accounting and offer comprehensive services to help you stay on top of your finances.
Our bookkeeping services ensure that your financial records are up-to-date and accurate, providing you with the information you need to make informed decisions about your business. Our financial planning services help you set realistic goals and create a roadmap for achieving them.
Tax preparation can be a complex and time-consuming process, but our team of experts can help you navigate the tax code to minimize your tax liability and maximize your deductions. Additionally, we offer strategic consulting services to help guide your business investment and financial structures toward high value and growth.
Here are three tip's to get you started:
Keep track of all your income and expenses – Use accounting software or hire a bookkeeper to help you keep track of your financial records. This will help you understand your cash flow and make informed decisions about your business.
Set a budget – A budget will help you plan and prioritize your spending. It will also help you identify areas where you may be overspending.
Separate your personal and business finances – Keep your personal and business finances separate to avoid confusion and ensure accurate record-keeping.
Making your Essentials account is easy. Contact us today to learn how we can help you take control of your finances and achieve your business goals. Click HERE
#EssentialAccounting #SmallBusiness #Bookkeeping #FinancialPlanning #TaxPreparation #RobinBoyd